This activity is located on:
Oahu Island
Ultimate Pearl Harbor Experience
Discover Oahu's most popular visitor destination that includes an incredible Pearl Harbor experience.
Pearl Harbor Visitors Center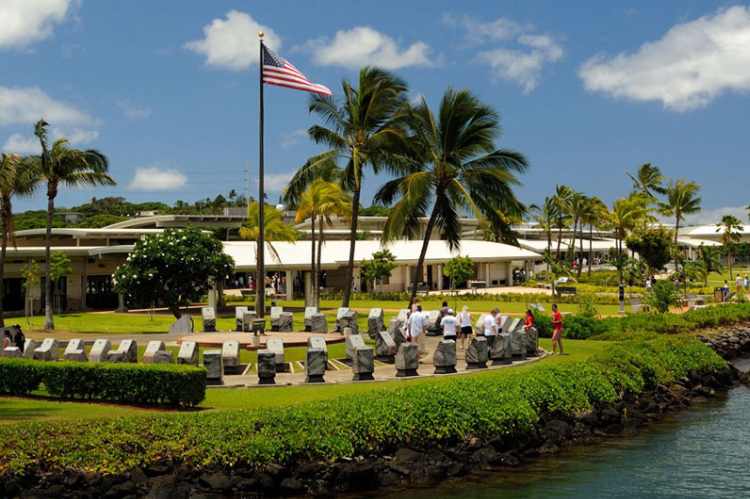 Stand on the USS Arizona Memorial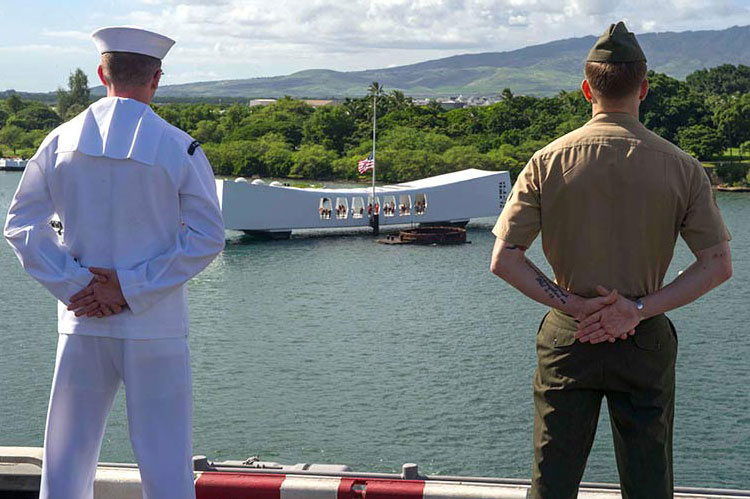 Admission to the USS Battleship Missouri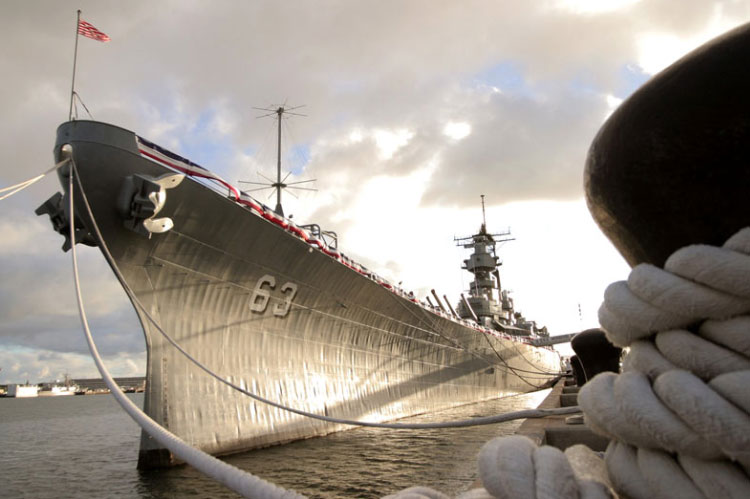 Admission to the Pacific Aviation Museum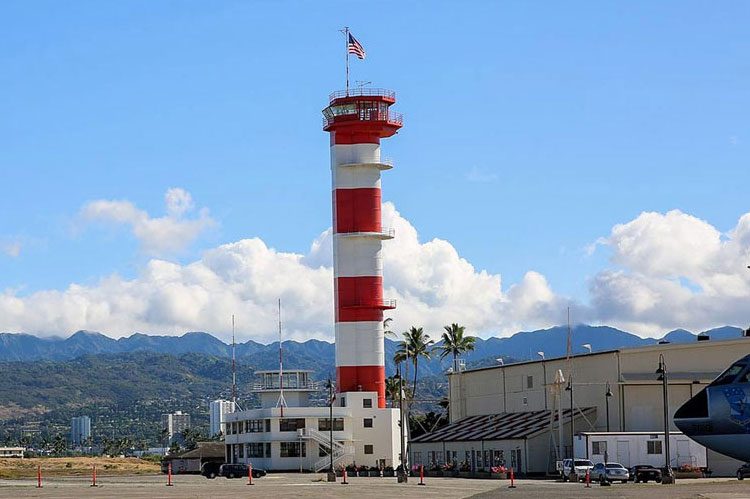 Oil drops make the Black Tears of the USS Arizona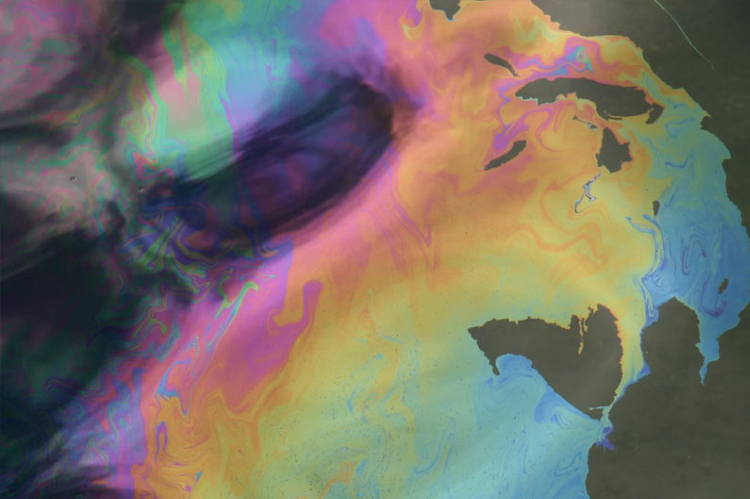 Local friendly staff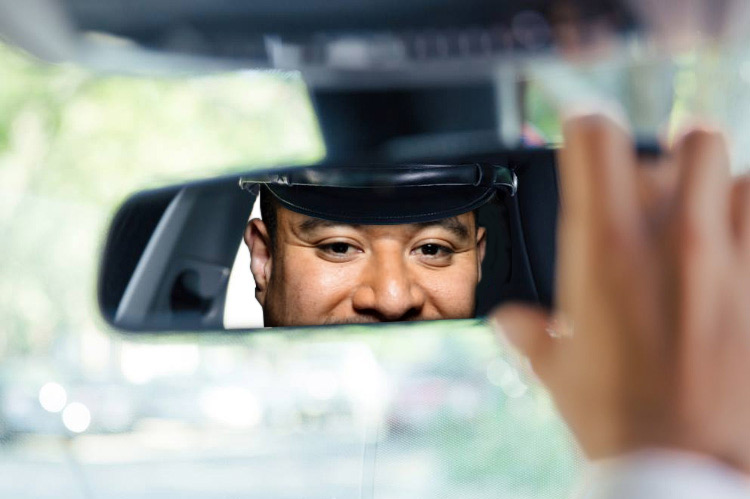 The actual Anchor from the USS Arizona Battleship
View of the USS Bowfin Submarine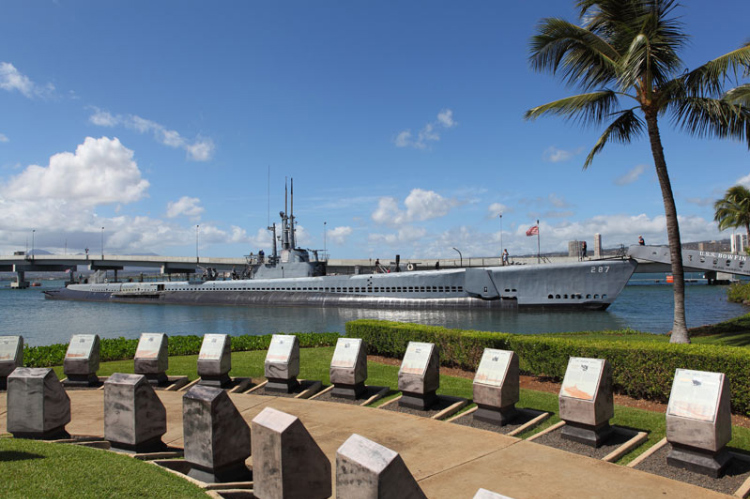 Overview
Includes tickets to the USS Arizona Memorial along with admission to the USS Bowfin, USS Missouri and the Pearl Harbor Aviation Museum! This incredible full day experience provides you with all your tickets and provides you a 10% discount off your meals at the Aviation Museum's Laniakea Café!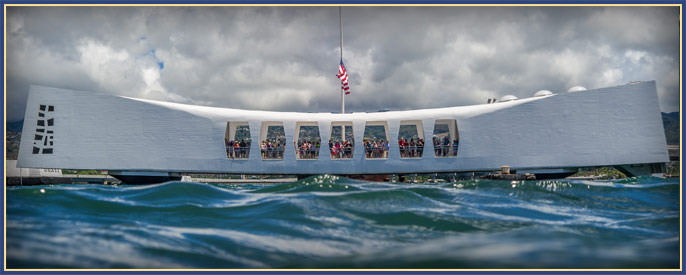 Highlights:
A complete Pearl Harbor Visitors Center Tour
USS Arizona Memorial tour and boat ride
USS Battleship Missouri Tour
Tour the USS Bowfin Submarine
Admission to the Pearl Harbor Aviation Museum
Documentary film on the Pearl Harbor Attack
WWII Valor in the Pacific National Monument
Activity Times:
6:00am to 4:00pm
Activity Duration:
10 Hours
Upgrade Options:
No upgrades available
What's Included?
Includes one iced-bottled water per person
Narrated, convenient luxury round-trip transportation
Tickets to the Battleship Missouri
Tickets for the USS Bowfin Submarine
Admission to Pearl Harbor Aviation Museum
10% discount on meal at Aviation Museum's Laniakea Café
Videos
Pearl Harbor Video
Description
Located in Pearl Harbor, the USS Arizona Memorial rests above the sunken battleship USS Arizona. Here you will visit one of our nation's most popular national monuments and stand in the shrine room to view the names of over 1,178 sailors and marines who lost their lives during the Japanese attack on Pearl Harbor. Aboard the Memorial, you will also be able to view the oil that is still leaking from the USS Arizona and have a perfect view of the Battleship USS Missouri.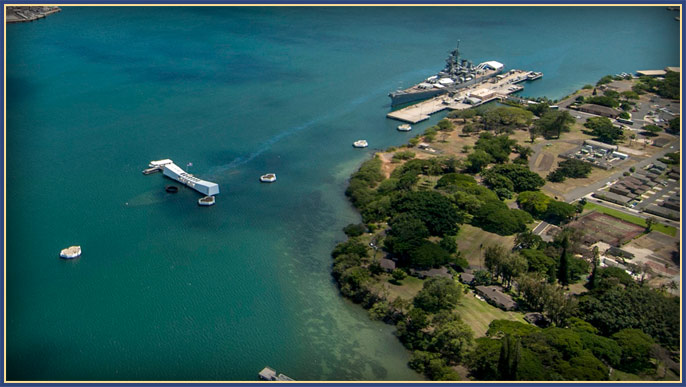 All of our drivers have years of tour guide experience and receive constant training in providing the highest quality tours to our passengers. Your tour guide will share special insider knowledge about living in Hawaii, along with Hawaiian history during the tour unique and 100% local!
Know before you book:
Bags that offer concealment, such as purses, handbags, backpacks, fanny packs, camera bags, diaper bags, luggage, etc. that exceed the measurements of 1.5" X 2.25" X 5.5," are not allowed at the monument.
The park has a baggage storage facility near the entrance to the visitor center.
There is a fee of $6 per standard bag, $7.50 per piece of luggage. Storage is available daily from 6:30 a.m. to 5:15 p.m. Security measures are strictly enforced at all visitor destinations on Pearl Harbor.