This activity is located on:
Oahu Island
Sea Life Park - General Admission
Experience exotic sea creatures at Sea Life Park Oahu.
Sea Life Park Oahu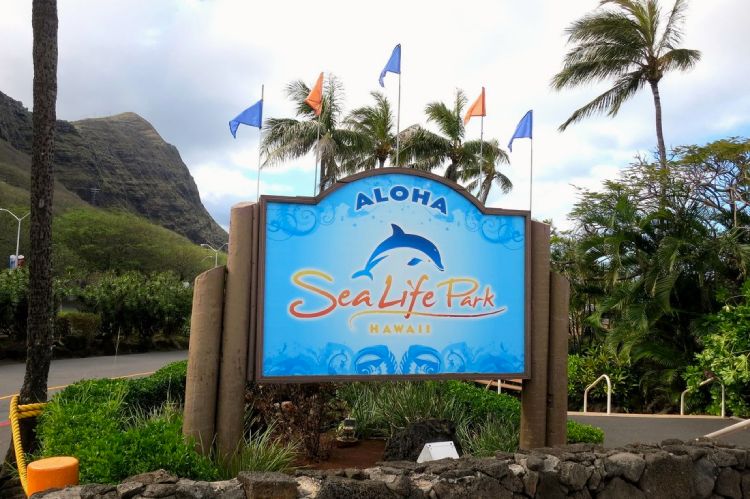 Sea Life Park Oahu - sting ray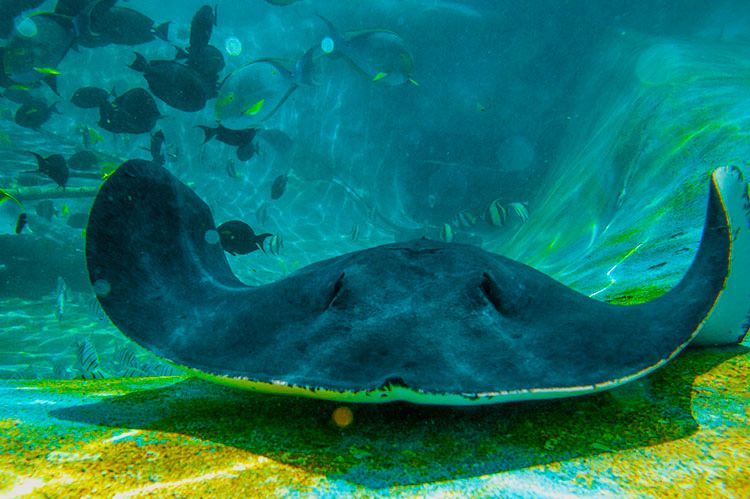 Sea Life Park Oahu Map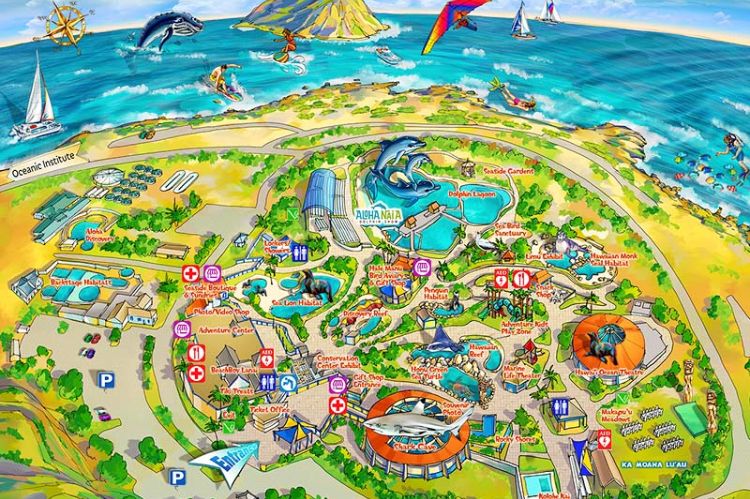 Sea Life Park Oahu - Dolphins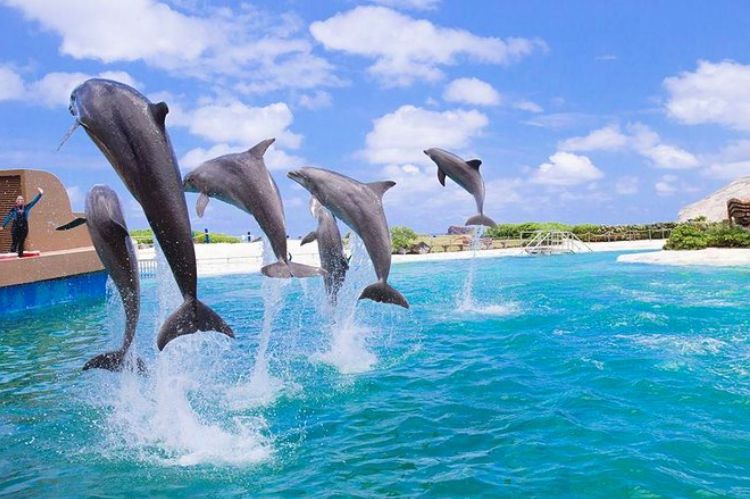 Overview
When you buy a ticket for one day, you get to see all the shows and exhibits for that day. Seal Life Park has been awarded one of Hawaii's Best Attractions! You can now meet some new members of the family, the rescue sea lions. You can also feed the birds in the aviary, visit the Discovery Reef Touch Pool to see baby turtles and feed the fish, take a tour of the facility, and watch the sharks get fed. All of this is included in your ticket when you buy it online!
Highlights:
Dolphins
Sea Lions
Exotic Birds
Sharks
Sting Rays
Sea Turtles
Feed the Fish
And more!
Activity Times:
All Day - 10:00am to 4:00pm
Activity Duration:
6 Hours
Upgrade Options:
Roundtrip transportation from Waikiki
What's Included?
General admission to the Sea Life Park Oahu
Enjoy Sea Life Park Hawaii Exhibits
Watch sea lion, dolphin, and penguin shows
Description
Experience the best sea life park in the state.
Discover an aquatic paradise like no other with a captivating tour at Sea Life Park, located on the stunning island of Oahu. Dive into an unforgettable adventure where you'll get up close and personal with a mesmerizing array of marine life. Picture yourself swimming alongside graceful dolphins, sharing joyful moments as they showcase their incredible acrobatics and intelligence. As you explore the park's crystal-clear lagoons, you'll also have the opportunity to interact with friendly sea lions, marvel at the vibrant colors of tropical fish, and even come face-to-fin with awe-inspiring sharks. Whether you're a marine enthusiast or a family seeking a day of aquatic fun, Sea Life Park tour promises an enchanting experience that will leave you with cherished memories and a newfound appreciation for the wonders of the deep blue.
Highlights of the Sea Life Park Tour
Embark on an educational journey led by knowledgeable marine experts, who will share fascinating insights into the behaviors and habitats of the ocean's most captivating inhabitants. Witness heartwarming dolphin and sea lion performances that showcase the remarkable bond between these intelligent creatures and their dedicated trainers. For the adventurous at heart, snorkeling opportunities offer an intimate encounter with a diverse range of tropical fish and graceful rays. And yes, dare to take a thrilling plunge into the depths as you swim with sharks under the watchful guidance of expert staff. With breathtaking views of Oahu's coastline and a commitment to marine conservation, Sea Life Park tour not only entertains but also fosters a deeper understanding of the importance of preserving our oceans for generations to come.
Book Your Sea Life Park Adventure Today!
Don't miss the chance to embark on an aquatic expedition that will forever change the way you perceive the ocean. Whether you're seeking family fun, a romantic getaway, or a solo adventure, Sea Life Park offers an unforgettable experience filled with marine marvels. Secure your spot today and get ready to create memories that will last a lifetime. Join us at Sea Life Park, where the wonders of the deep meet the beauty of Oahu's shores!
Know before you book:
Parking at Sea Life Park is available for $15 per vehicle.
We offer roundtrip transportation as an addon.